Natural Bridge Caverns Trail Run
Join us on 02/06/2022
Natural Bridge Caverns Trail Run Race Description
The only Race in the World that starts in the belly of a Cave. Enter into Texas largest Caverns and descend down to Pluto's anteroom. Start one at a time every 8-15 seconds and run through wonderful and awesome spectacles of underground beauty.
Race start time for Half 7:30am
Event features a 5k, 10k and Half Marathon that runs on the private property of Natural Bridge Caverns. The 5k course is mainly on jeep trails that makes 1 loop and finishes in the NBC Village. The 10k is an out and back with one nice hill that then merges onto the 5k course and finishes in the NBC Village. The Half Marathon covers every type of terrain and the beauty of the Hill Country is stunning.
Finisher Medals and Award Medals, T-Shirt, Free $20.00 Cave Tour Ticket, Great post race food featuring Kiolbassa Sausage.
Must signup on or before 1-27-2022 to guarantee a t-shirt

Timeline:
5:30am – 6:30am packet pickup Half Marathon
5:30am – 7:00am packet pickup 5k & 10K
6:40am – Half Marathon pre-race meeting
6:50am – Half Marathon heads into Cave
7:00am – Half Marathon starts
7:10am – 10k & 5k pre-race meeting
7:20am – 10k & 5k heads into Cave
7:30am -8:15am 10k & 5k starts
9:00am – 9:20am Awards for 5k & 10k
10:00am -10:30am Awards for Half Marathon
Packet Pickup on Race Day - You may pickup your packet but cannot stay in the Main Building, you can return to your car and wait till your pre-race meeting starts, please make sure you attend the mandatory pre-race meeting and be on time, right after the meeting we will line up folks for the start, Social distancing please.

Packet Pickup:
Saturday 2-5-2022 – Natural Bridge Caverns 1-4pm
Sunday Race Day – Natural Bridge Caverns ( Half 5:30am – 7:00am **** 5k & 10k 5:30am – 7:30am )
The Timing Trailer and food will be on the other side of the little creek next to the Village. This will allow for plenty of social distancing. Finish Line will remain on the Bridge.

Refund Policy:
If refund is requested 14 or more days before event, 1/2 of the race fee ( No processing fees ), will be refunded. NO REFUNDS or TRANSFERS to other events will be allowed . Refund Policy will be in effect if we are forced to cancel the event due to circumstances beyond our control.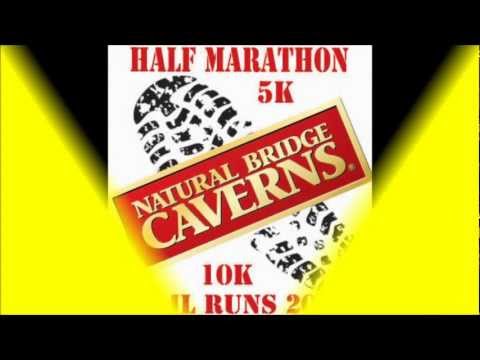 Natural Bridge Caverns Trail Run Where & When

Location:

Natural Bridge Caverns

,

TX 78266

Race Date:

2022/02/06 07:00:00 AM (Sunday)

Categories:

Half Marathon Trail Run
10K Trail Run
5k Trail Run
Natural Bridge Caverns
TX
78266
Natural Bridge Caverns Trail Run Reviews
Natural Bridge Caverns, TX Weather
Natural Bridge Caverns Trail Run weather history
Based on a 5 year average and a race date of February 6th, Natural Bridge Caverns, TX can expect temperatures between 44℉ and 70℉ with humidity around 43% and precipitation of 0".
Last year the weather condition was Sunny.
Natural Bridge Caverns, TX current weather
66.9℉

Clear
Join us at the Natural Bridge Caverns Trail Run in February for a great race. The Natural Bridge Caverns Trail Run works hard to deliver you a memorable race experience. We would love to hear from you, so consider writing us a review or contact us at: bbschmidt37@yahoo.com
Contact Information
Name:
Email:
bbschmidt37@yahoo.com
Website: